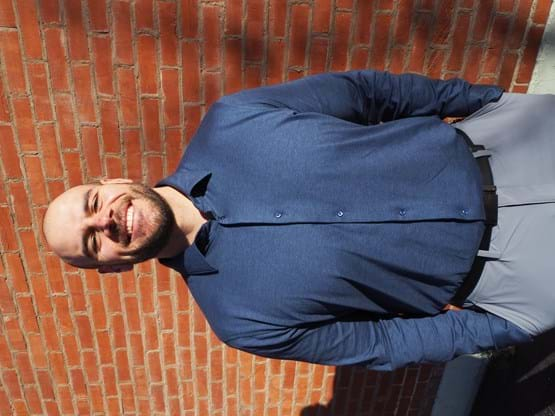 The City of Boise's Human Resources department would like to introduce you to Cory Budak. Cory is the city's new Wellbeing Program Specialist. In that role he'll oversee the city's wellbeing programs with the goal of helping city employees be the best version of themselves.
Please join us in welcoming Cory to the City of Boise.
Question:?How did you know that the city/this position was the right fit for you?
Answer:?Throughout the challenging interview process, I felt a sense of connection between the individuals tasked with finding the right person. The character of the person they were going to choose mattered just as much as their credentials. Culture also matters to me a great deal, and I felt having co-workers like the interviewers would provide an excellent work environment.
Question:?What inspired you to pursue a career with the City of Boise?
Answer:?I love living in Boise. Having a chance to positively impact people who make this city great is an opportunity I could not pass up.
Question:?What's a fun fact about you?
Answer:?When I was three years old, my parents entered me into The Baby Montana Pageant, and I won. It's been all downhill from there.
Question:?What is a favorite way for you to spend a Saturday?
Answer:?Wake up early, hit the gym, and head to Eggman And Earl for breakfast. After a short nap, head to the golf course to play 18. I would finish off the night by getting all you can eat Sushi at Yoi Tomo or Shogun.
Question:?What else would you like city employees to know about you?
Answer:?Well-being is subjective and individual. I genuinely want to be a resource for city employees to find whatever wellbeing means to them. I will never pretend to have the answers to every person's situation, but I will do everything in my power to provide an avenue for them to find a sense of wellbeing.